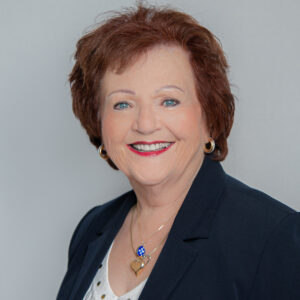 Contributed by Pat Pitocchi, Director of Corporate Training
Simply put, customers expect everything from their REALTOR®! Of course, "everything" is a vague word, so, let's make it more specific.
NAR's 2020 Profile of Home Buyers & Sellers presents comprehensive information on buyers, sellers and their expectations. Here are a few salient facts:
BUYERS
Average age = 47 years
88% worked with a REALTOR®
94% were satisfied
Referral = source of REALTOR®
No data
BUYER WANTS:
51% – Help finding the right home
13% – Help with the terms of sale/price
11% – Negotiator
8% – Assistance with paperwork
SELLERS
Average age = 56 years (10 years in home)
89% worked with REALTOR®
90% were satisfied
Referral = source of REALTOR®
13% of repeaters = their former REALTOR®
SELLER WANTS:
22% – Help selling within time frame
21% – Help pricing in market
17% – Marketing property
16% – Assistance readying property for sale
Both sellers and buyers expect/want a professional REALTOR® who has a system honed to produce success for their customers.
REALTORS® should create a clear delineation of the system for success – one for buyers and one for sellers. Downing-Frye associates have received training to implement these systems.
Written statistics to demonstrate the activity, pace, type of the market and strategies to match this market and produce success.
Brief history of the history of their brokerage and their professional experience. Answer these – "Why list with your company?" and "Why list with you"?
3 FAST FACTS
Out of the 1.4 Million REALTORS® in the USA, only 200,000 have earned designations – which demonstrate commitment to professionalism and knowledge. When you see an associate with designations, ask them what it means and how it can help you achieve your goals.
The top three items that customers seek on a REALTOR® website are:
#1. photos (89%)
#2. accurate property details (98%)
#3. floor plans (55%)
It is noteworthy that floorplans surpass virtual tours, etc. in buyer importance.
89% of sellers worked with a REALTOR® and only 13% called that same REALTOR® thereafter. Staying in touch with your Downing-Frye REALTOR® after the sale, may help you learn about new properties and opportunities ahead of time.