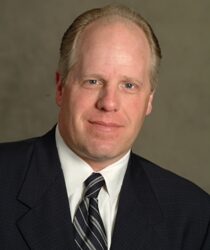 Contributed by: Brett Carter, Fidelity Direct Mortgage
This past week was all about the Fed. The Federal Open Market Committee (FOMC) aka "The Fed" held their highly anticipated meeting Wednesday November 3, 2021. The Market was anticipating changes to the Federal Reserve's Monetary Policy in response to the rapid increase of inflation we discussed in last week's newsletter. As expected, the Fed Announced they would begin reducing the monthly pace of their net asset purchases by $10 Billion for Treasury Securities and $5 Billion for Mortgage Backed Securities starting later this month. This is known as "Tapering."
Why does this matter to us? We are all aware of the historic Interest Rate lows we have experienced over the past two-years as we have battled the COVID-19 Pandemic. While we often hear about the Fed keeping rates at 0% to .25% this only part of why Interest Rates have stayed at historic lows. One of the primary drivers of today's low rates has been the Fed's continued effort to support the Market by pumping liquidity into the Market purchasing Billions of Treasury Securities and Mortgage Backed Securities each month. This liquidity has been the main driver of today's rates.
What does this mean to us? Although the Fed indicated they are prepared to adjust the pace of asset purchases if warranted, this can go in either direction. Do the Market conditions warrant a return to the current level of asset purchases or a further reduction of asset purchases? The comments in the FOMC Announcement give us a clue. The FOMC eliminated "Transitory" in their comments regarding inflation. This means the Fed no longer thinks the spike in Energy and Food cost are "Transitory" and remain under pressure and the Supply Chain disruption will linger on. This points to a gradual increase in interest rates off of historic lows. Does this mean it is time to panic? Not at all. While the 2's may be in our rear-view mirror, we are not looking at the 20% Interest Rates when I bought my first home. A gradual increase to the 4's and possibly 5's over the next few years means Real Estate remains a very affordable investment! A slow measured increase in interest rates will not shock the Market.
Please do not forget to ask us about the FDM Purchase Power and a fully Underwritten Mortgage Commitment before your client makes an offer!