Naples, Fla. (October 21, 2022) – The impact of Hurricane Ian, as witnessed on the last two days of September, is not reflected in the September 2022 Market Report by the Naples Area Board of REALTORS® (NABOR®), which tracks home listings and sales within Collier County (excluding Marco Island). Given this, September's data showed a predictable pattern of slow closed and pending sales with a slight increase in inventory, which is traditionally the case in historically stable Septembers. While the report captured activity prior to Hurricane Ian's arrival, broker analysts who reviewed the report on October 18th are confident Naples' recovery will be swift and the resiliency of its home values will be protected.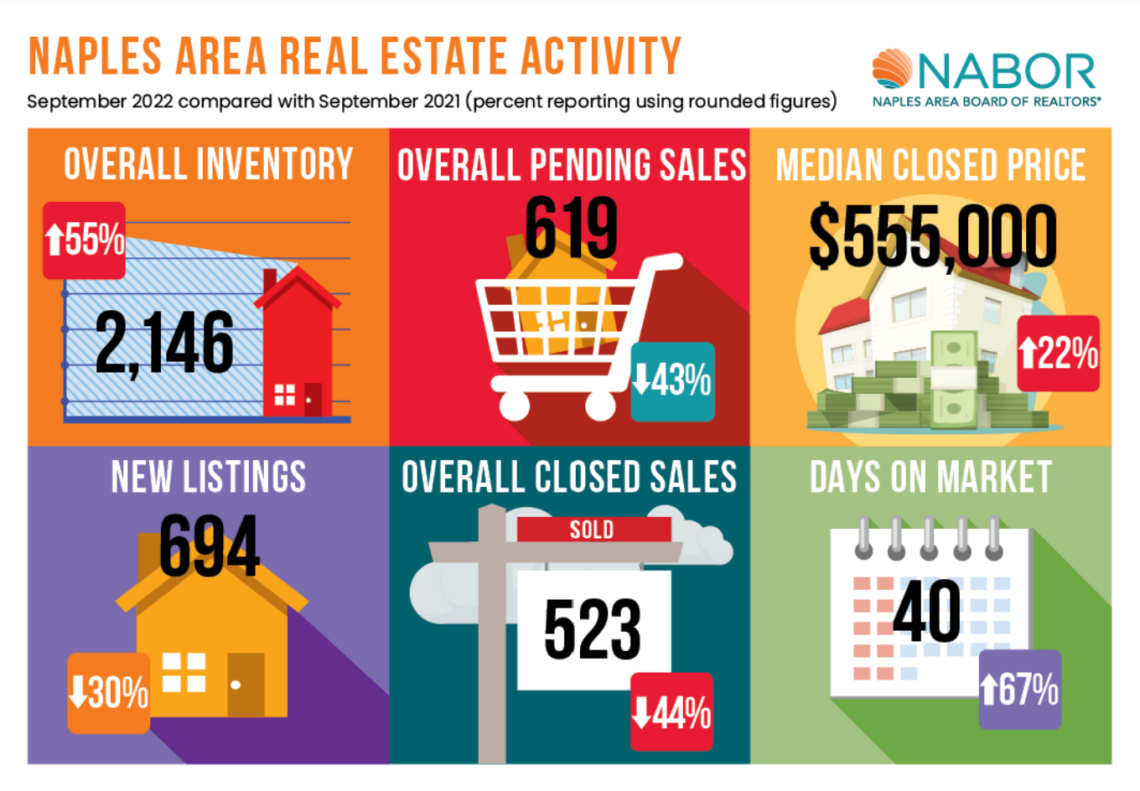 Mike Hughes, Vice President and General Manager for Downing-Frye Realty, Inc., added that "Unlike Hurricane Irma, Hurricane Ian was not a severe wind event so roughly 80 percent of the county was not severely affected except for landscaping debris cleanup."
Obviously, some properties in Naples that experienced damage from the hurricane will come off the market because they will need to be assessed by insurance adjusters and undergo repairs. But unlike harder hit Lee and Charlotte counties, very few properties in Collier County were destroyed.
Indeed, our county's hurricane building code standards and quality craftsmanship by local builders helped to greatly reduce the amount of major structural damage in the area. Additionally, drainage improvements to the City and County's stormwater infrastructure and new flood prevention management ordinances attributed to Naples' quick recovery efforts.
Broker analysts that reviewed the September 2022 Market Report are concerned national media's portrayal of the storm's destruction is influencing the public's perception of the housing market in Collier County. Hughes said, "A lot of people who visit Naples are assessing their winter plans now. They are trying to figure out whether they should come down and it doesn't help that our area is part of the media's narrative when reporting on the hurricane's destructive effects. It is simply not the case. Naples is well positioned to bounce back, and it will quickly."
The NABOR® September 2022 Market Report provides comparisons of single-family home and condominium sales (via the Southwest Florida MLS), price ranges, and geographic segmentation and includes an overall market summary. NABOR® sales statistics are presented in chart format, including these overall (single-family and condominium) findings for 2022: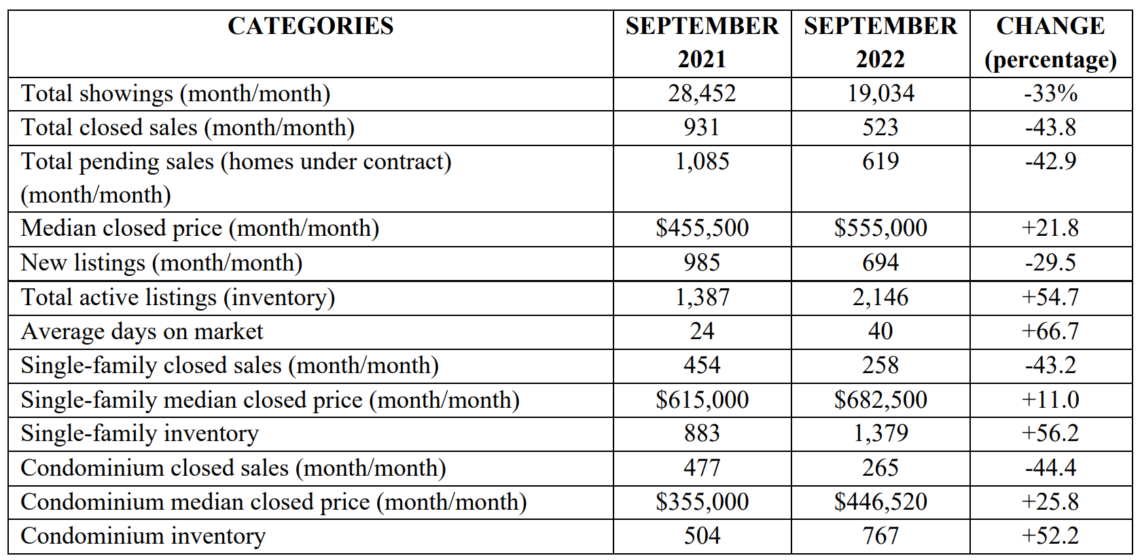 If you are looking to sell a home in Naples, contact a Naples REALTOR® professional who has the ability and expertise to provide you with an accurate market comparison in this fast-moving market, manage your showings to the right audience, evaluate the use of contingencies, and help you negotiate your home sale during a multiple offer process. A REALTOR® can ensure your next purchase or sale in the Naples area is a success. Search for your dream home and find a Naples REALTOR® on DowningFrye.com.